About Our Clinic
At Sound Hearing Care, we are dedicated to a single, simple goal: providing top notch care and products, and a highly-individualized, user-friendly experience.
About Hearing Loss
Hearing loss is described by varying degrees, not percentages. Hearing loss may be mild, moderate, moderately-severe, severe, or profound, and it can vary across pitches. A person's hearing deficit is determined by a simple hearing test where the amount of volume loss you experience is compared to an average of many other adult listeners with normal auditory ability.
The volume, or intensity, of sounds you hear is measured in decibels (dB), with 0 dB being the softest whisper and 120 dB being a jet engine. The softest sounds a person can hear are called thresholds. Normal hearing thresholds for adults are considered 0 to 25 dB.
Our Services
We provide personalized hearing care for all individuals who are curious to determine if they have hearing loss or if they may be in need of hearing aid solutions. Your free hearing appointment will involve a comprehensive hearing evaluation as well as an expert consultation to discuss the evaluation results. In this expert consultation, your dedicated hearing care professional will help you understand what, if any, degree of hearing loss may exist for you and possible solutions to treat the effects.
After your free appointment takes place, we offer a variety of services to accommodate your personal hearing aid and hearing loss needs:
Bluetooth Hearing Aids
Cell Phone Accessories for Hearing Aids
Cerumen Removal
Diagnostic Audiologic Evaluations
Diagnostic Hearing Tests
Custom Earmolds and Earplugs
Hearing Aid Dispensing and Fitting
Hearing Aid Repairs
Hearing Aid Evaluation and Selection
Industrial Hearing Screenings
Tinnitus Evaluation and Management
Continuing hearing consultations
To better serve you we have four locations in Indiana. Call today to set up an appointment in the location nearest you! We have locations in Avon, Zionsville, and Indianapolis, IN.
Sound Hearing Care in Indianapolis, IN is part of a network of healthcare providers, whose patient promise states: "We are dedicated to providing our patients with the highest level of hearing healthcare and to guide each individual through their journey to better hearing." 
Meet Our Providers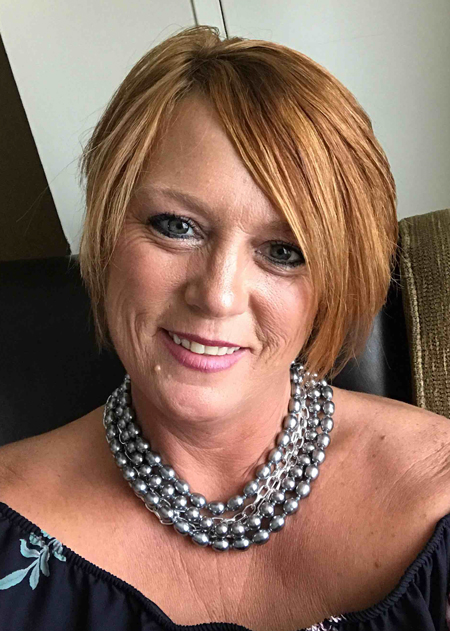 Heather Adams, H.A.D.
I was raised by my grandmother for most of my childhood in Greenfi eld, Indiana. I was taught honesty and respect for others is the most valuable trait you can have. I am the second oldest of 13 children, having 7 brothers and 5 sisters. I am married to a wonderful man, and have 2 daughters and 2 grandsons. I've worked in Optometry for a few years, but felt as though I needed more. When my grandmother was fi t with hearing aids, I found myself intrigued by the hearing industry; so I changed course and became a licensed hearing instrument specialist. I have been in this fi eld now for over 13 years and have never regretted my career change. As a hearing instrument specialist, my job is to counsel on the use of hearing aids, perform hearing tests, and ensure I fi t patients with the appropriate hearing device they need. This is a very important step patients are about to take, so I have become very conscious about educating hearing health as well. In 2006 I was given a hearing test and found out that I also had hearing loss as well as tinnitus. I have low frequency and high frequency loss, and was fi t with my fi rst set of hearing aids. Because of this, I know what patients will be going through and can help guide them towards better understanding.